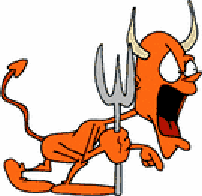 Date and time: July 14, 2018 Starts promptly at 5:30 AM

Location: Gallatin Mountain Range, Bozeman , Montana . 40-50 minutes from town, off I-90, exit 305, South about 9 miles on 19th Ave, road curves hard right, then turn left in about 3/4 mile at the Forest Service sign for Hyalite Canyon. Stay on the paved road to reservoir (about 10 miles), continue on an excellent Forest Service gravel road about 4 miles to the end at the Hyalite Creek trailhead. After the dam, stay straight and do not take the left turn a mile later.

Entry fee: No entry fee. The character of this adventure run changed in 2012. Outward appearances remain the same. However, there will be no entry fee (though it would be nice to see a donation to the Big Sky Wind Drinkers who will be covering the costs of shirts, aid station food, finisher prize and insurance). In effect you are not paying an entry fee but are rather donating money to make this run safer and more fun for you. In past years approximate costs for the run were $30.00 solo and $40.00 total for 2-person relay. You could pay whatever part of that you feel inclined. Any excess money is passed on to the local Middle School XC running program. If you prefer not to donate, please inform the race director if there are some things (like t-shirts or finisher prize) you don't want. We do still need a signed waiver for insurance purposes so an entry form is necessary. We are using Ultrasignup this year for entries which opens November 1st. Ultrasignup entry is Ultrasignup . Non US participants can bring cash donations in either their own currency or US$. To maintain the lowkey character of this run and preserve the high alpine terrain it traverses, the run will be wait listed after a total of 50 entries . Most years wait listed runners do get in but may not know till early July.
General: We stress there is no entry fee! We will take donations only.Runners will pick up packets the evening before the race at 1306 Pinnacle Star Street (59715) during the mandatory pre-run briefing, which will start at 5:30 PM. This will be followed by an optional potluck supper. As we get closer to race day we'll send out an email signup for food. As we get close to race day we will indicate who should be bring what food. This is a great chance for socializing and meeting other runners. We will have some generous sponsors who will get us a few giveaways, but we have an additional idea. Please bring running related items you have won or purchased but no longer think you will use.
Relay: Two-person relay is an option for those not certain they want to do this course solo. The second relay person is responsible to drive to the Windy Pass cabin hand-off (see map). Relay members will be asked to help carry aid station and drop bag stuff up or down the trail to the turn-around. Second relay person can start when they choose on Saturday and time themselves. First relay person can drive their partner's vehicle to the start/finish or Bozeman. First relay person starts with the solo 50 milers. Though we prefer a true relay for traffic reasons, any teams wishing to run together can check with us. A time penalty of 30 minutes is added if you both start at Windy Pass and subtracted if you both start at Hyalite.

Course and other info: This is a graduate level run (yes, like Hardrock). It is almost unsupported and unmarked. This CANNOT be your first 50 miler. Every year I am told by several runners that they were definitely over their head! This course is much, much harder than you expect, and much more disconcerting knowing there are no markings!! The course will not be marked except by FS blazes and cairns. There are many cairns and you primarily stay on the ridge but with no ribbon it is still possible to get well off course,and not realize you are off course. The trail is generally well-worn except in meadows. Hand drawn and Topo maps available at this website.The "graduate" part is due to the requirement to carry what you need for 5 - 9 hours of running. Once out on the course there is no way out until the turnaround. You are almost always above 9500 feet on a sometims rocky and snowy (but beautiful) trail. Course starts and finishes at the Hyalite Creek Trailhead and is out and back on 100% trails with one significant climb from 7,200 feet to 10,300 feet and multiple short steep climbs totaling 10,400 feet. Runners have exclaimed this is one of the few courses beautiful enough to warrant out and back! Though the climb is not huge, it is deceptively hard due to elevation and sometimes rocky trails. There will be nice streams multiple times in the first 7 miles, to below Hyalite Peak. There is a murky lake at 11 miles (and 39 miles), and a small spring a quarter mile later and lots of snow to put in your water carrier. Town water will be carried up to the turn-around. Water has certainly been frequented by wildlife, especially the lake, so a filter is recommended. Cutoff is 8.5 hours at the turn-around cabin (2:00PM). Exposure is extreme in case of a thunderstorm. Possibility of elk, goats, mountain lions and bears (all seen in past few years) and the most beautiful views imaginable of Paradise Valley and the Absaroka-Beartooth and Spanish Peaks Wilderness Areas. There will be sweepers in both directions but evacuation is possible only by heliocopter so plan to be self-sufficent. Please, experienced ultrarunners only! Hand drawn map: Map Topo Map: Topo

Aid Station and Drop Bags: There is only one aid station at the turn-around. There will be filtered or hauled water and Heed available, Hammergel, tortilla sandwiches (turky, ham and cheese), potato chips, candy and caffienated pop. Drop bags must be carried up 1100 feet of elevation over 2 miles so please minimize your needs! NO dropbags for relay runners, unless they carry them up themselves. No shoes or liquids unless really important!! Finish line will have food and drink and a bonfire for night-time arrivals. These are self-serve aid stations so do not expect assistance from volunteers.

Road directions to turn-around: The trip will take about 75 minutes one-way. Take US 191 (Main Str) west out of town about 8 miles following it left at 4-Corners to Big Sky and Yellowstone Park. In 30 miles, after the raft put-in at Moose Creek, just past milemarker 54, watch for the left to Portal Creek. Go up this very rocky gravel road about 7 miles to Portal Creek (higher clearance vehicles such as a Subaru are required -- no Prius'). Do not take the right after 5 miles. The trailhead is left-center of the parking area (trail at the end of the parking area goes to Golden Trout Lakes).. It is about a two mile hike to the turn-around with 1100 feet of elevation gain on a very good trail. Should take 45 minutes for power hiking. The turn-around is at the Forest Service cabin.
Camping: There are nice camping areas in Hyalite canyon but they are generally full on weekends (though they can be reserved through the USFS). The Forest Service does not allow camping at the trailhead. You can sometimes get away with it but it is possible that you will be woke up in the middle of the night and asked to move. Camping is allowed along the road. In the last mile of road to the trailhead there are multiple pull-offs where you can camp. No water spigots or picnic tables but at least some flat ground. You can camp at the trailhead for the turn-around but leave room for horse trailers. Partway down Gallatin Canyon there is camping at Swan Cr. If you go north of Bozeman, past Bridger Bowl there is camping at Battle Ridge. There are two commercial campgrounds on the outskirts of Bozeman (see lodging website below).

Other info: Grizzly bears do range in the Gallatins so bear spray is recommended. Race organizers have some extra canisters if you don't want to buy it for this race. Carry a flashlite and warm clothes for the return trip even if you normally can finish before dark (you may end up walking through a bonk or pulled muscle). As mentioned above, a water filter is recommended though flowing water is generally clear of giardia.

Records: Male open and overall is Seth Swanson (2013) and David Ayala (2015) in 8:24, Female open is Emily Linton in 10:45 (2015), Male master is Jay Aldous in 8:52 (2012); Female Master is Liz McGoff in 11:14 (2006) .
Volunteers: A few volunteers are needed on race day. If your spouse or significant other can help, please have them contact us at 406-850-3997.

Lodging and Things to do in Bozeman: To Do
Hand drawn map: Map Topo May: Topo
DB50 Course Profile Profile